Interior Styling by Emma
For 15 years I have been helping people tell their stories through design and styling. From individual clients looking to make their home match their personality, to independent and global brands looking to create striking and inspiring product visuals.Each of my services are bespoke to you, or your business, and I will work with you to create a package that matches your goals, ethos and budget.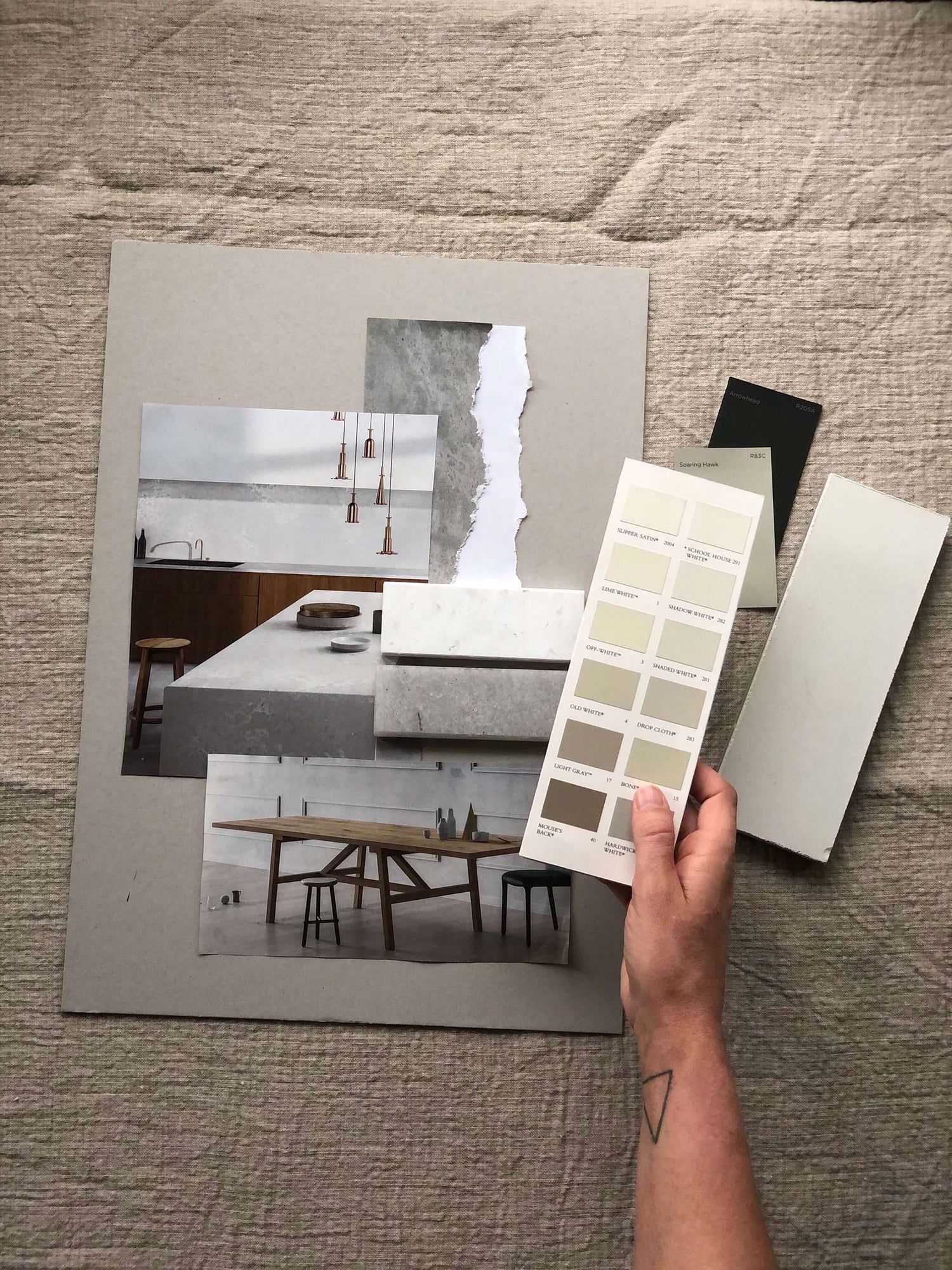 01: For Your Brand
Interior, product and food styling.
Are you looking to refresh your brand visuals or create some striking imagery for an upcoming product launch? Your brand has a story to tell, and I will help you tell it through visual styling - whether it's for website content, editorials or look books.I have a vast range of experience working with small, independent businesses and global brands, including Habitat, Cult, Lick and Piglet in Bed.I understand the nature of creative commercial photography, and product marketing, so am in a unique position to translate your marketing goals and vision into striking imagery. The styling can be done on set, on location, or in my own home.
Let's chat over email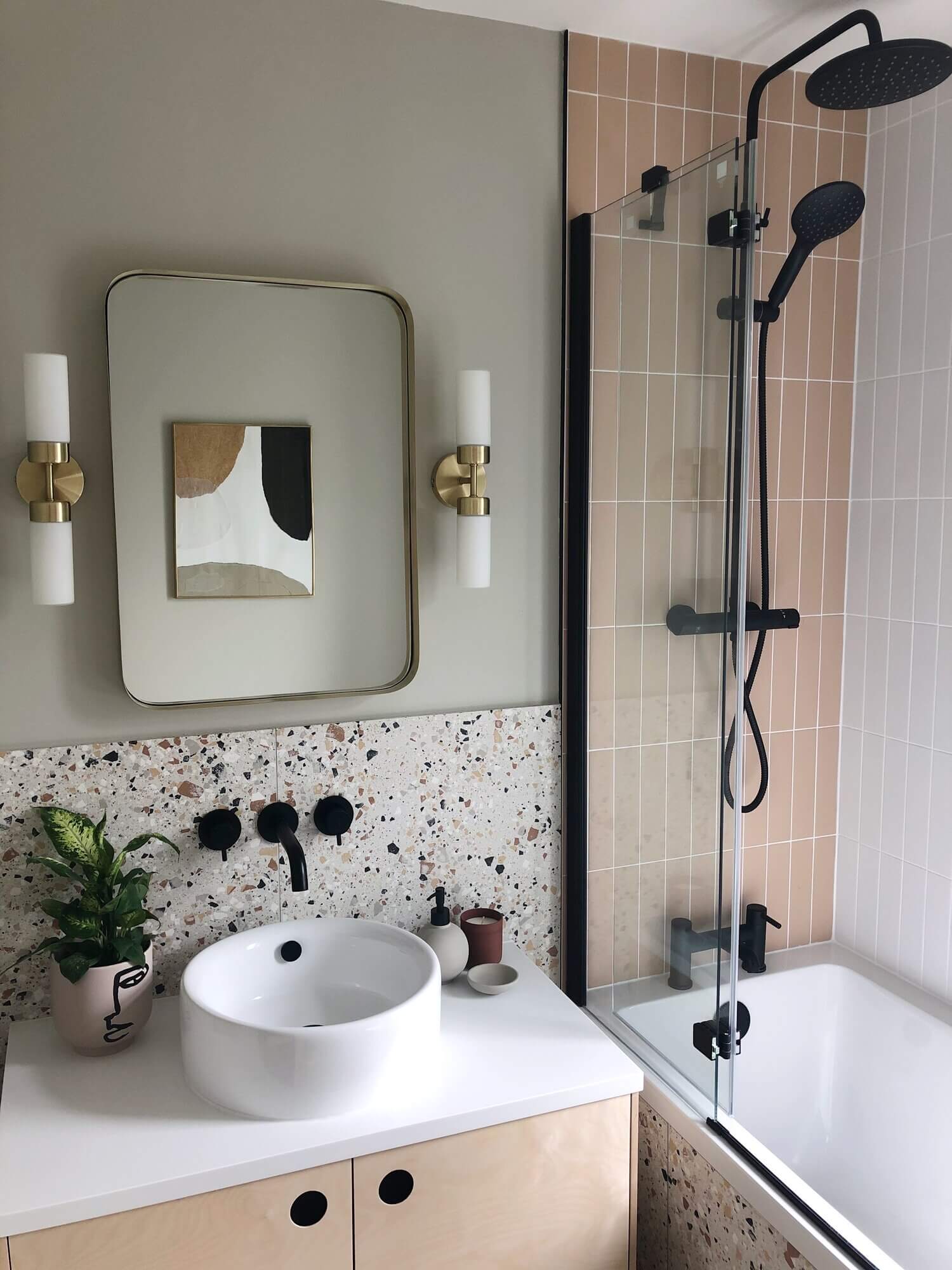 02: For Your Home
Designing a home that feels like you.
In-Person Interior Design
My in-person interior design services are fully bespoke to you and your needs. I can offer single consultations where I can offer guidance, recommendations and a design plan, perfect for those who don't know where to start. I can also offer a hands-on service where I will design, source and style your space, perfect for those who need a hand with everything from layout and colour schemes to fixtures & fittings and sourcing furniture & accessories.Whatever stage of the process you are at, I will work closely with you to design a beautiful and comfortable space that reflects your personality. Get in touch to receive a personalised, no-commitment quote. Whatever stage of the process you are at, I will work closely with you to design a beautiful and comfortable space that reflects your personality. Get in touch to receive a personalised, no-commitment quote. 
Virtual Interior Design
My virtual interior design service is perfect for those who are undertaking a room revamp and need some support. It's a considered and curated proposal that you can implement at your own pace, and is designed to match your budget. This service is fully bespoke to your needs, and I will arrange a consultation with you. Everything from inspirational mood boards and colour schemes, to detailed sourcing lists, e-design and on-going project support — there are a range of packages on offer, all of which are designed around you and your home.Get in touch to receive a personalised quote and start your virtual design journey. 
Let's chat over email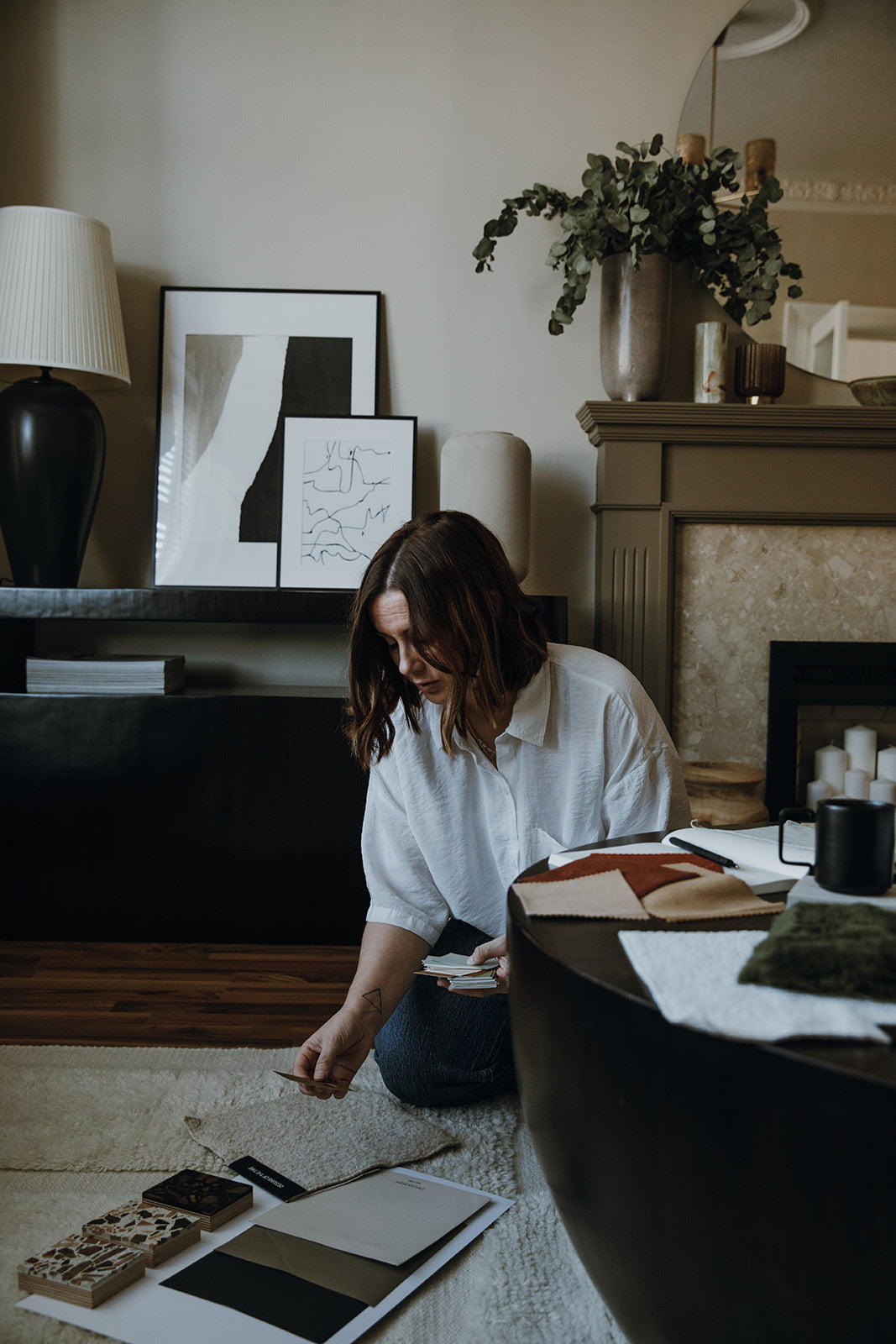 03: Workshops
Interior mood board and styling workshops.
Struggling with where to start when designing a space? My workshops aim to help you pull together your design concept, and remove the stress and overwhelm this can bring. During the workshops I cover design fundamentals like layout and colour scheme planning, as well as helping you to create physical and digital mood boards that reflect your vision for the space. I will be on hand to offer my professional advice throughout.Sign up here to get updates for my next event or contact me to discuss holding your own interiors workshop either in person or online. 
Let's chat over email
Frequently asked questions
I'm not sure what level of help I need?

Do not worry, we can figure this out together. Sometimes it is best to have a chat and see what level of design help you may require. Whether it be a helping hand in navigating those initial design decisions to gain your confidence or a fully bespoke service, I am here to help you choose the right support for you. Fill out the enquiry form below and let's chat about your exciting project.
What about the cost?

There is a misconception out there that hiring an interior designer is a luxury and could be considered frivolous. However, this is not the case. An interior designer can save you money in the long run by helping you avoid costly mistakes and get it right the first time around. Saving you time and money in the process. I think good design should be more accessible and shouldn't cost the earth. My virtual consultations start from £150 per room however for free styling advice and interior tips take a look at my journal (coming soon) or visit my Instagram to find out more.
How do I return and item?

Please get in contact with me here.
How long to interior styling services take?

This is dependent on the project. It could be an hour in a video call to months of planning and designing. I love to support my clients in coming up with a realistic timescale to keep you motivated and to keep your project on track.
How do you undertake brand collaborations?

Yes absolutely! I love collaborating with brands that align with my values and that I feel passionate about. Whether it be on a location shoot for your lookbook, brand images for your website or a social campaign, I would love to know more about your exciting project. Send me a message and let's get the conversation started.